Web Client - Cash Report
About
The Cash Reports feature allows libraries to view and print a basic report listing total money taken in by a library for the payment of user bills.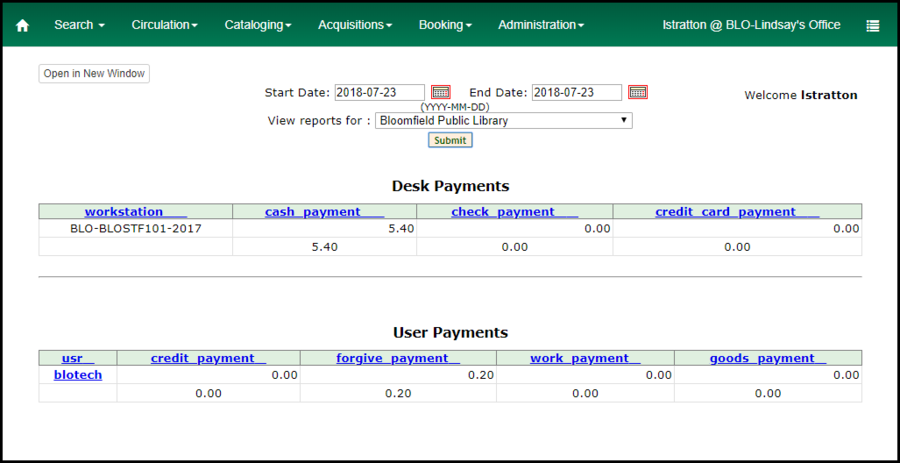 PASSTHRU payments
are recorded on the Cash Report as "Work" payments

Run a Cash Report
On the Home page, click Cash report
Set the date range you need
Click Submit

If no payments were processed for Desk Payments, User Payments, or both, the section header(s) will display but the rest of the area will be blank
Features
Start/End Date – specify a single day or date range to view total payments accepted

If a date range is selected, for example one week, the payments are displayed as cumulative totals per workstation and are NOT separated by date

View Reports for – the current WorkstationLibrary is selected by default
Desk Payments – transactions by workstation for cash, check, and credit card payment types
User Payments – transactions by login for credit (overpayment or refund), forgive, work, and goods payment types
Sortable columns – click a column header to change the sort order
Detailed Cash Reports
The staff client cash report only provides total amounts received by workstation and payment type. If you need more detailed information, including payments on specific bill transactions with patron information, there are two custom PLS reports available in the
PLS reporting tool
.