OPAC: My Account - Account Summary
Evergreen v.2.7
Concepts
After log in, patrons are taken to their Account Summary. This view displays a basic synopsis of circulation transactions, public notes (if any), and fines information.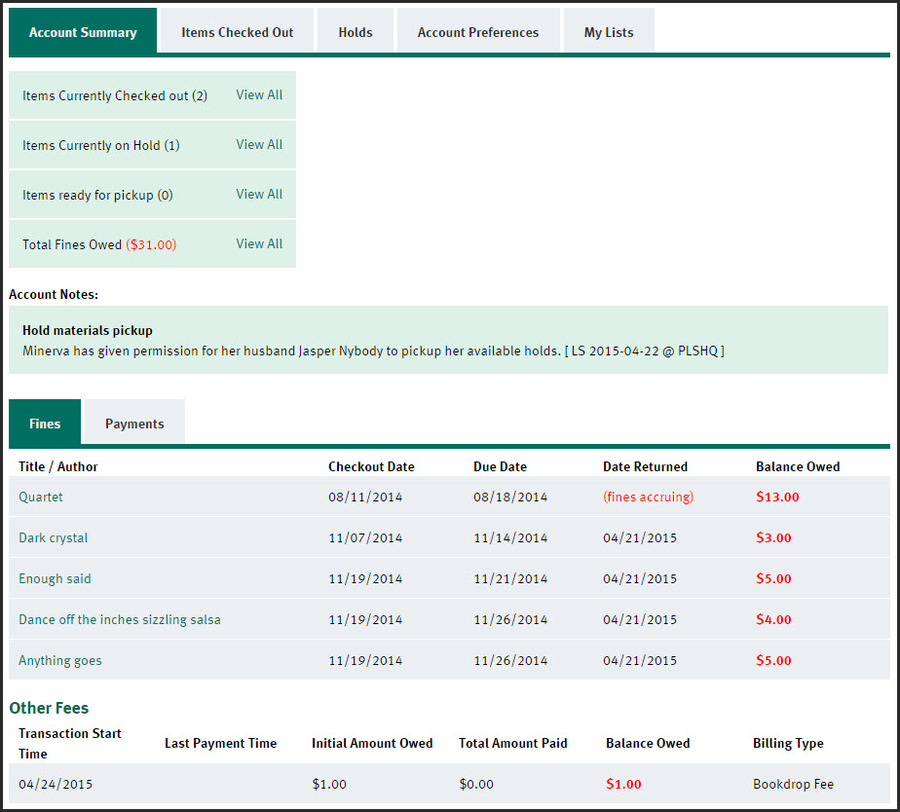 Fines
List of outstanding bills, with links to title record and author search, checkout and checkin date. Items that have not yet been returned display (fines accruing) in the Date Returned column, and the amount billed to date in the Balance Owed column.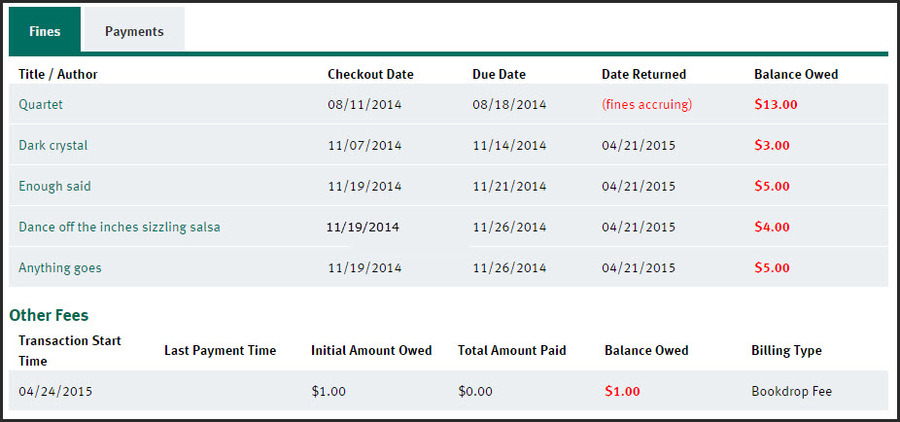 Payments
List of paid bills, displaying payment date, item title, and bill amount.