Web Client - Pull List for Hold Requests
v.3
About
The Pull List for Hold Requests lists all items from your collection that have been targeted to fill a hold. The list is current every time it is retrieved; if you need to print the list, you should process it shortly after printing.

Print Full List
Prints the entire pull list. The print format is controlled by the Hold Pull List print template. Out of the box, this template prints in random order. Special code must be added into order to
sort the printed Hold Pull List by copy location and call number
.
Print Full Grid
This option will print the Pull List as it appears in the Pull List display

Order List Records
Use
Configure Columns
to set and save column order, columns to display, and a single column to sort.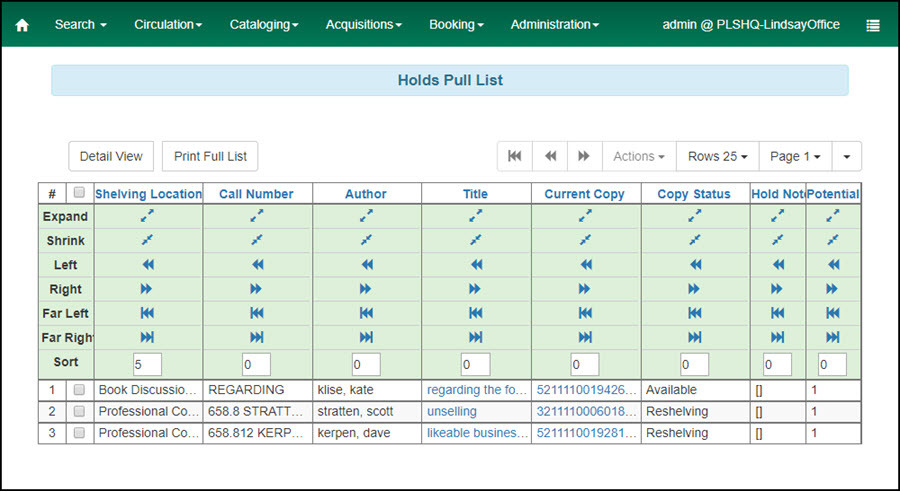 Detail View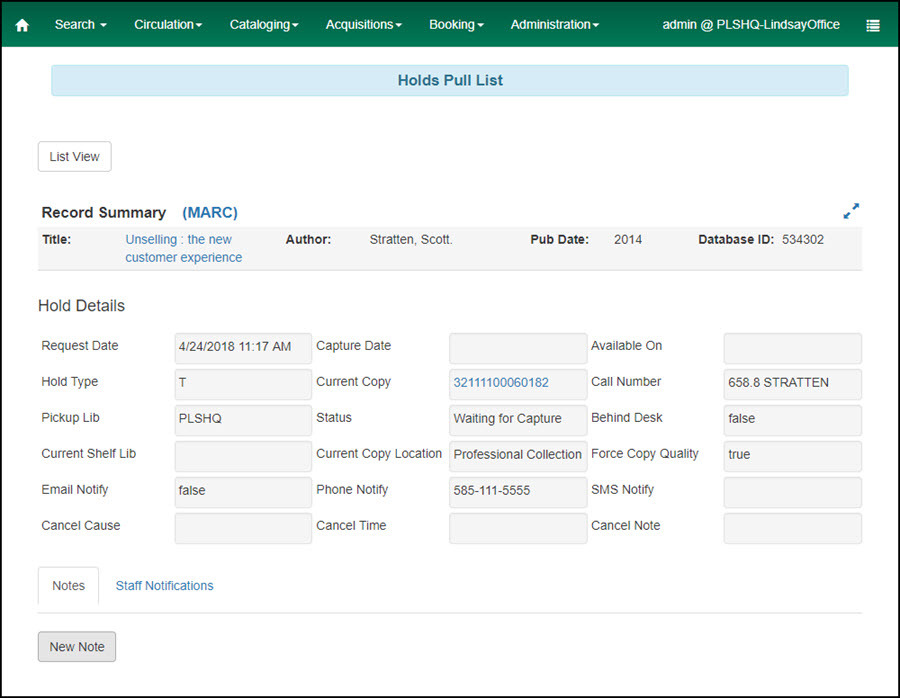 Hold Notes
Create Hold Notes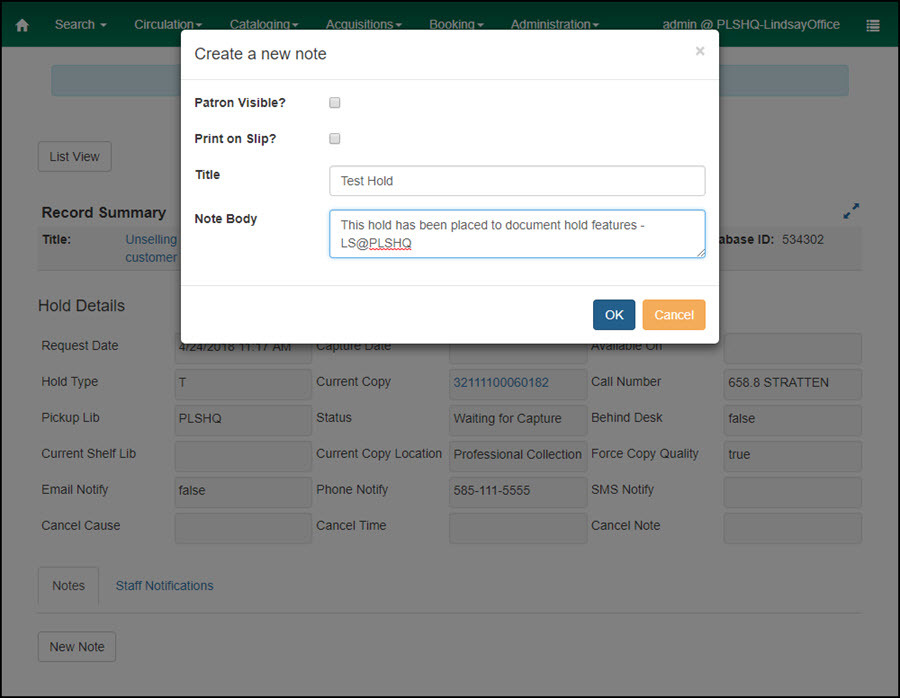 Example hold note:

Note: Notes do not automatically display when column selected? Requires clicking the columns header? Possible bug.
Collapse Record Summary
Staff Notifications