Mark Items Lost
Mark Items Lost from Patron Items Out
Items can only be marked lost if they are currently checked out, and can only be manually marked lost from the patron's Items Out list.
Open the patron account, Items Out list
Select the lost item record, click Actions
Click Mark Lost (By Patron) - there is no confirmation popup
The circulation will be moved to the Other/Special Circulations tab
The replacement cost will be billed to the patron account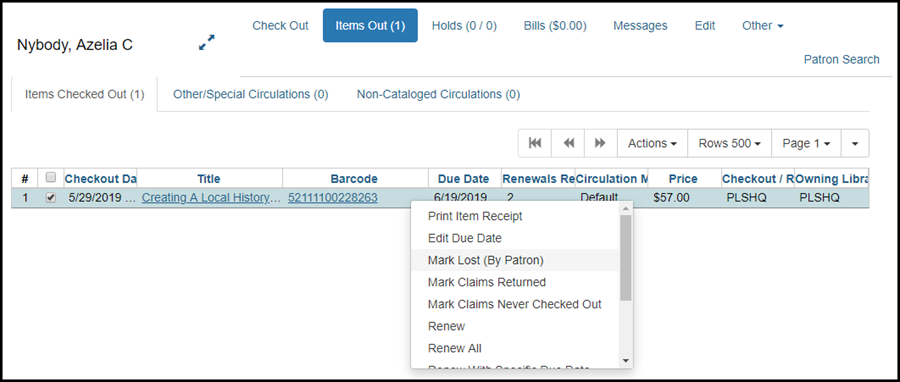 Item is overdue and assumed lost
Checked out items that are 8 weeks overdue will be automatically marked lost by the system. The patron will have received a notice prior to that point, stating that, if not returned, the item will be marked lost and their account billed the replacement cost.
Item cannot be found
If an item should be available, but cannot be found,
mark it missing.