Pre-Cataloged Check-out Items
Concept
Pre-cataloged items are items that have a library barcode but have not yet been fully cataloged by
your
library. Use pre-cataloged check out ONLY as a last resort.
Procedure
When pre-cataloged items are checked out, you enter in a title, author, ISBN, and circulation modifier. When the items are returned (checked in), that information is cleared, and the item is routed to CATALOGING to be fully cataloged by your library holdings staff. Do not re-shelve these items before handing them off to holdings staff for further attention.
Items received from another library will NOT require a pre-cataloged circulation.
If it arrived at your library and is owned by another library,
STOP
and try to scan the item barcode again.
*Staff are encouraged to avoid the creation of pre-cataloged items due to clean-up required of mis-entered information.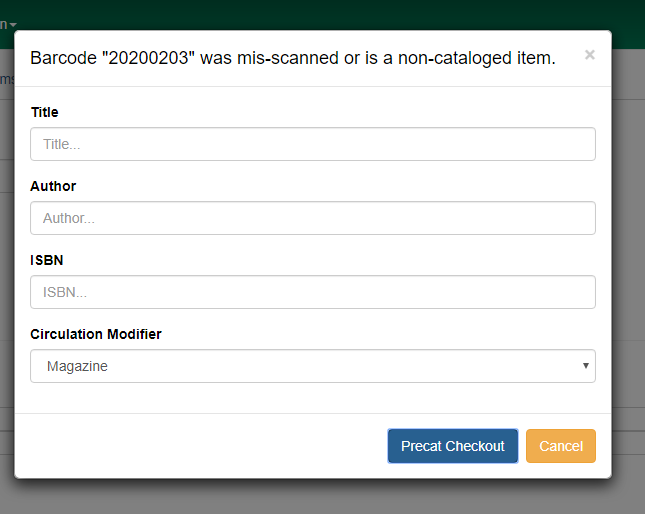 --
KathrynRiedener
- 04 Feb 2020